May 4, 2018
Program -
The Jills, Bloomfield Hills HS's Elite Female Vocal Group, Directed by Mrs. Jessica Riley
A Special Concert Celebrating The Jills' 60 Years Of Excellence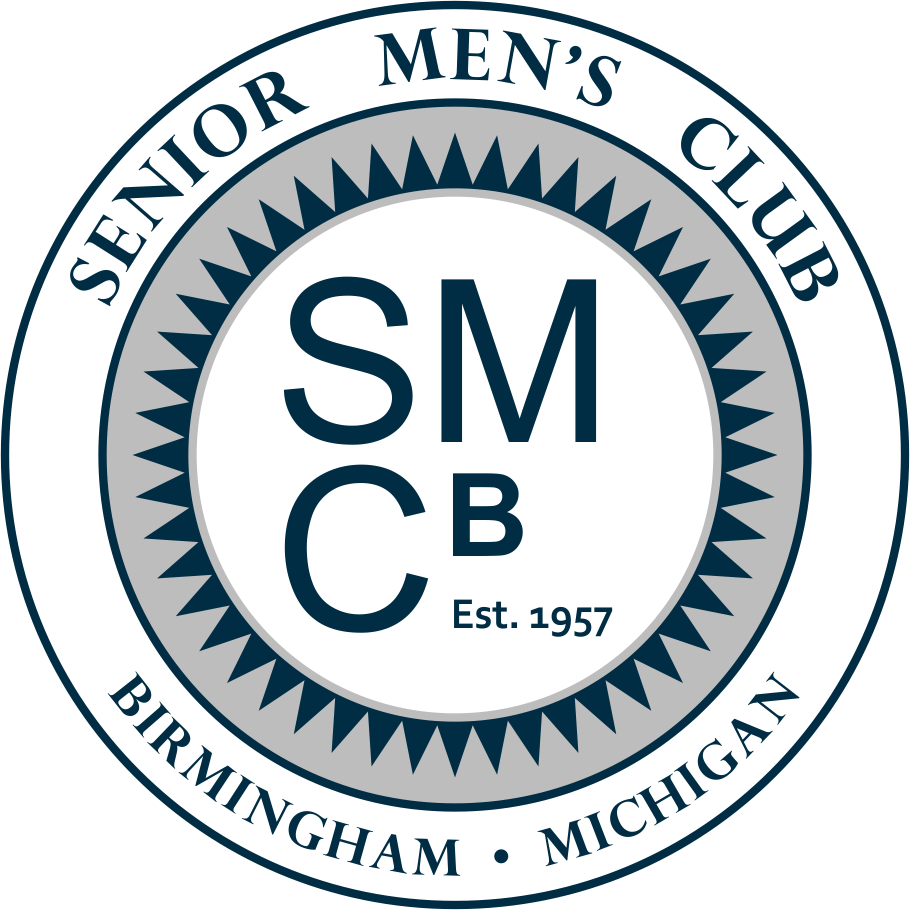 A SPECIAL CONCERT CELEBRATING 60 YEARS OF EXCELLENCE!
Presented By:
THE JILLS, BLOOMFIELD HILLS HIGH SCHOOL'S ELITE FEMALE VOCAL GROUP

Like the Senior Men's Club, The Jills are celebrating their 60th Anniversary this school year; and are thrilled to be sharing a special 60th Anniversary concert with the Birmingham Senior Men's Club!

The Jills, an all-female, audition-based choir, was originally formed in 1957 at Bloomfield Hills High School. Since their formation, The Jills have regularly performed throughout Metro Detroit, with the DSO, and made national and international tours. They have received many recognitions and continue to earn the highest scores in Michigan School Vocal Music Association events such as Solo & Ensemble and Choral Festival. Their Director is Mrs. Jessica Riley, who heads vocal music at BHHS. The Jills will be performing music from many different genres, including secular choral music, Broadway, Popular, Folk Songs, and others.
Monthly Discussion Group -

(NEW FOR 2018 - Discussion Group Meets the First Friday of Every Month at 12:45)
SMC Member John Reddy
The Role of Grandfathers in Multi-Generational Family Life
the Role Grandfathers Play in multi-generational family life. SMC member John Reddy will moderate. There will be no outside speaker. The only experts will be our SMCB attendees. Attendees will be asked to share knowledge and experiences as to how they contributed to family standards or resolved troubling situations to enrich relations. In short, what can we learn from each other's successes with family affairs?
May 11, 2018
Program -
Sherry L. Mclaughlin, Mspt, Cscs – President, Michigan Institute For Human Performance
Pain-Free In The Real World – Moving Your Way To Reduced Pain And Better Health