April 6, 2018
Program -
Dr. Michael Kutz, M.D., Practicing Urologist and President, Men's Health Foundation
"The Men's Health Foundation: Proactive Ways Addressing Men's Health Issues"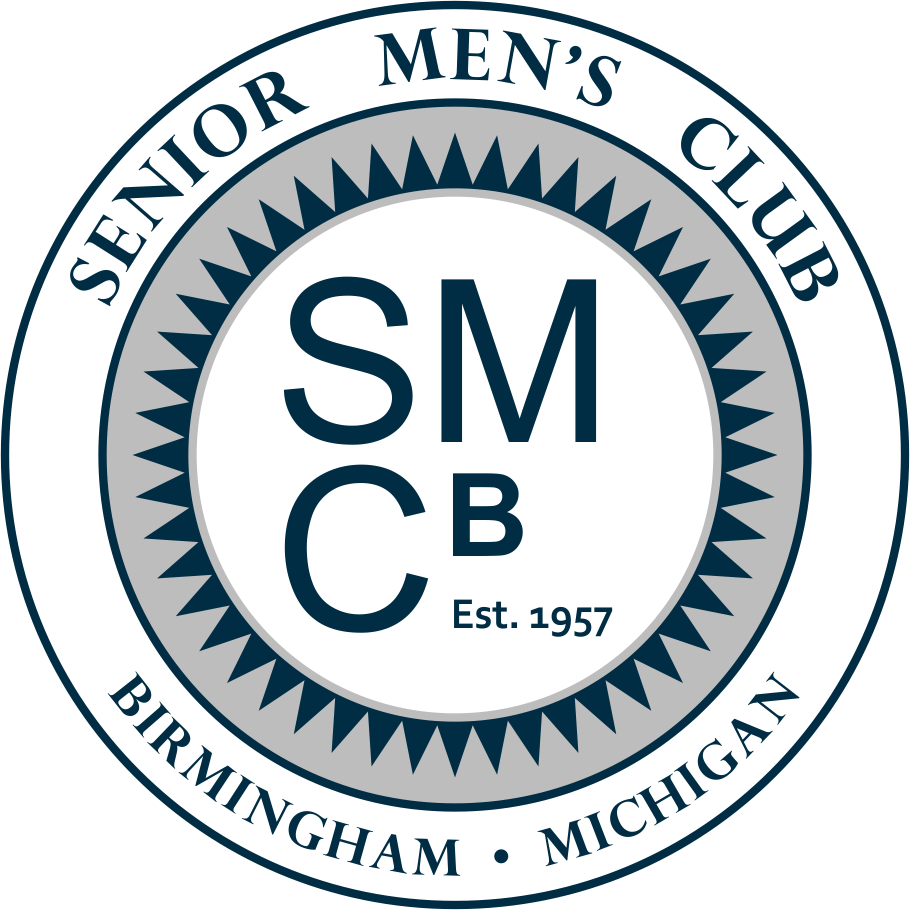 Michael D. Lutz, M.D. is a board certified Urologist and a partner in the Michigan Institute of Urology. His presentation to those members of the Senior Men's Club who attended the event at Beaumont's Surgical Simulation Center last October met with rave reviews.
Dr. Lutz served as a co-chairman of the American Cancer Society's Prostate Cancer Task Force. He helped found the first "Us Too" Prostate Cancer Support Group chapter in Michigan. In 2010, Dr Lutz also serves on the Prostate Conditions Education Council (PCEC)'s national committee and chaired the PACE Races throughout the United States.
He founded in 2009 the MIU Men's Health Foundation and serves as the charity's President. The Foundation sponsors men's health advocacy events, which includes free screening for health conditions that especially strike men. Dr. Lutz also was instrumental in establishing "Fight Like a Man International" -- a multi-disciplinary group of health care experts across the world who are dedicated to being advocate for men's health concerns.
​
In 2016, he presented the Foundation's work to a White House summit on men's health issues. His discussion focused on men's health community outreach activities and the Foundation's role in improving healthcare opportunities to underserved populations.
He received his BA from the University of Michigan, his medical degree from the Chicago Medical College, and took his Urology residency at Henry Ford Hospital.
Monthly Discussion Group -

(NEW FOR 2018 - Discussion Group Meets the First Friday of Every Month at 12:45)
Jared Most, Optometrist - Clarity Advanced Eyecare and Michigan Dry Eye Center
Dry Eye Disease and the Aging Eye
In his time at the VA Hospital, Dr. Most has taken interest in the evolving field of Dry Eye Disease. After seeing first-hand how many patients suffer from ocular surface issues related to dry eye and the effects modern treatments can have on their condition, Dr. Most was motivated to specialize in dry eye disease management for civilian patients in the community. In addition to dry eye, Dr. Most practices primary care optometry with interest in urgent medical eye care, glaucoma management, diabetic eye health, and contact lenses. Dr. Most enjoys educating patients on their eye health and giving them the best available options for care by keeping up with the newest technologies and treatments in the eyecare field. He takes pride in the personalized care and attention provided to each patient.
​
Come join us right after lunch!
April 13, 2018
Program -
Dr. Karen McDevitt, Director, Master's Program, College of Performing Arts, Wayne State University

"Hollywood's Transformations: George Bailey, James Bond, and Iron Man"